I am co-owner of Community Real Estate Group at Pearson Smith Realty. This group/team is comprised of wonderful agents with many years of experience and stellar reviews. We are proud to assist clients in the following languages: English, Spanish, Chinese, Korean, Vietnamese, German, and Filipino dialects. Check out our team website at www.communitygroupsells.com!
I am in the NVAR Top Producer's Club - Platinum Award and Pearson Smith Realty - Executives Club. I am a hard-working, detail-oriented, responsive, and enthusiastic agent who cares about my clients and the service I provide. My ability to understand and work well with people helps me successfully collaborate, mediate, and negotiate various real estate situations. I approach my real estate clients and transactions with care and detail.
I am also a life-long Northern Virginian. Having resided in numerous cities across Northern Virginia throughout my life, I have firsthand and unique knowledge as a local. I am familiar with the neighborhoods, the culture, and the nuances of the area which is a huge asset to my buyers and sellers. I graduated from the University of Virginia and also have my Master's Degree in Social Work.
Thus, I am passionate about both real estate and helping people. My primary goal is to bring exceptional customer service to all my clients through my local area expertise, diligence, effective communication, and warm personality. Please give me a call at 703-625-4779 or email jinchen@gmail.com.
February 1, 2019: So excited, honored, and humbled to be featured as the "Rising Star" realtor for the NOVA Real Producers magazine!! This group caters to the top 0.5% of REALTORS® in Northern Virginia. The article talks about my career change and journey into real estate, my passion in helping people, and just a little bit more about me 🙂 If you want to read my story,

here's the link

and scroll down.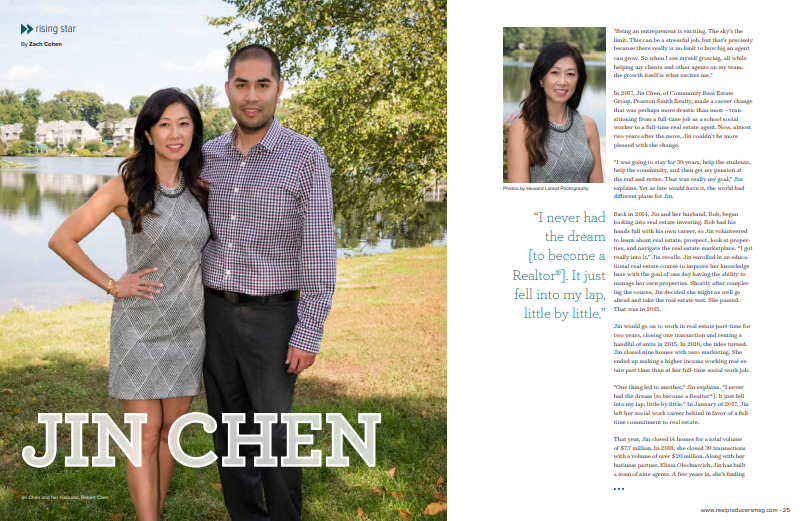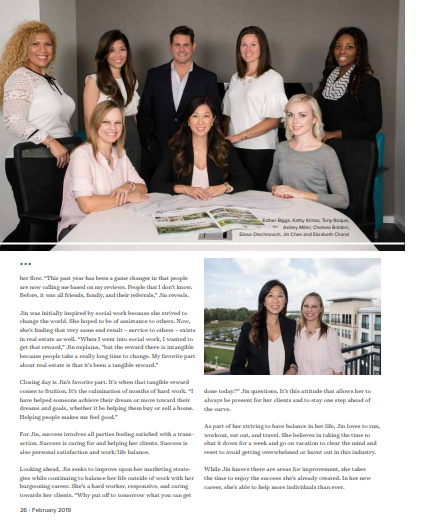 I am ranked #89 Top Realtor out of all realtors in Northern Virginia, according to the October 2018 NOVA Real Producers publication!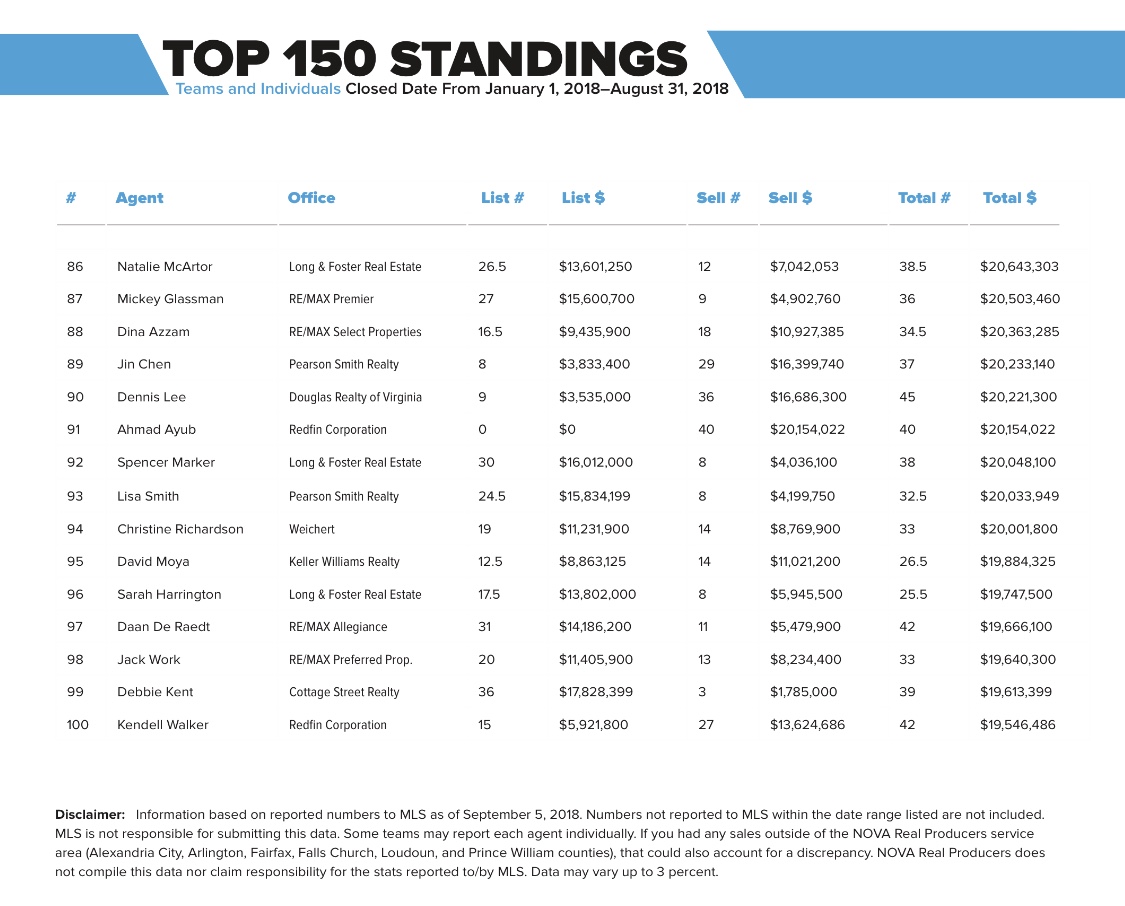 Out of 600 agents in my brokerage, I am in the Top 10 agents/closings in August 2017!