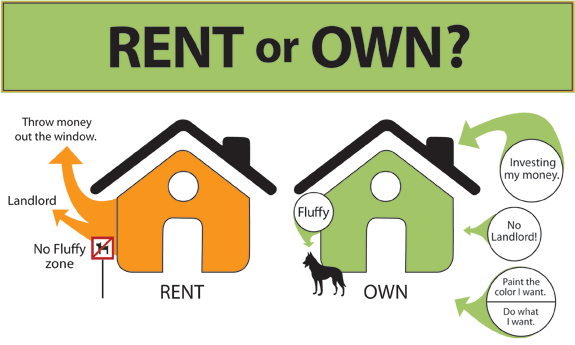 Are you on the fence about buying a home? Renting can be a costly mistake:
For example: Let's take a homebuyer who makes $75,000 a year and rents for $1500 a month. If you take into account the annual tax benefit, the equity you gain from making monthly mortgage payments, and assuming a 2% annual appreciation in home values, you can see how much renting can cost you. For a renter who is interested in buying a property for $350,000, he is costing himself $18,965 a year in wealth building (or $1580/month).

It's obvious that it's better to gain $1580 a month in equity than to lose $1500 a month in rent.

Many people are renting now in order to save for a larger down payment. However, interest rates are historically low NOW and won't stay low forever, and when they do rise, you will be negatively impacting your future wealth. Plus, the housing and mortgage rate markets don't wait for people to catch up and there are many loan programs that require very little to nothing down! It's one thing if you can't qualify for a mortgage, but it's another thing if you just haven't taken the time to explore how home buying today can help create wealth tomorrow.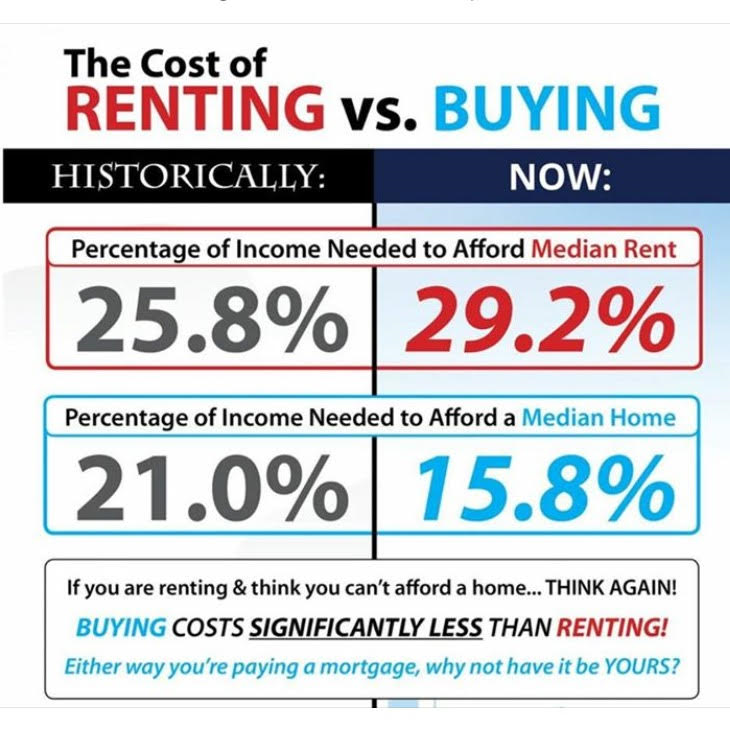 As you can see in the above chart, it costs more of your income to rent vs own.

Besides the financial reasons to own a home instead of renting (building equity, potential appreciation and selling at a profit later), you also have to remember the other benefits (making it your own by painting or remodeling it to fit your style, having pets with no additional worries from landlords, payment stability with the with a fixed-rate monthly mortgage without worries of rent increases every year).

So why rent when you can OWN today! If you would like to explore the exciting prospects of home buying, call me today!