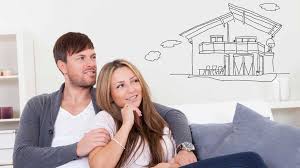 As a REALTOR, I have the opportunity to see how buyers think when they are looking for houses and making offers, and how sellers think when they have their house on the market. It's kind of common sense and nothing surprisingly new, but it's still a good way to prepare for the current market for whichever role you will be playing.

The Way Sellers Think:
Sellers have hired a real estate agent to give them a list price. This has been done by an agent who should be competent in doing good "comps" - these are other homes that are similar to the home you are selling in terms of style, age, vicinity, features, etc. The agent will also use homes that have sold within the last 6 months or so (basically, recent sales since the market changes from year to year). Once the agent has given a seller a list price, the seller is obviously hoping to get this full price. When a home has only been on the market a few days or less than a week or two, a seller is wanting full price or as close to full price as possible. Only after AT LEAST 3 weeks or so in this current market, a seller may be more open to lowering the price or accepting offers that are less than full price. The problem is when a seller has that initial price stuck in their head and can't adjust to lowering the price when things don't go as hoped. Sellers should be ready to adjust as the situation changes or else the home could end up going "stale" and linger on the market which will only result in even a lower price than if you had just lowered it sooner in the first place.




The Way Buyers Think:
Buyers, on the other hand, all want a good deal. No buyer wants to feel like they overpaid. They also can be very picky about what they want. Therefore, buyers oftentimes do not ever think about paying full price, even when it's only been on the market a few days or even if you tell them it's currently a sellers market. Only in a multiple offer situation have I found buyers more willing to pay list price or more. In this current market, I have already written offers in multiple offer situations. I've won some, but I've lost some too - even when we offered full asking price or offered all cash (I thought "cash is king"? But not necessarily in this market). The shortage of inventory and threat of rising interest rates this year have pushed buyers to start looking for homes sooner than later. I've noticed an early "spring market" that usually doesn't even start until March or April. Buyers are also looking for move-in ready homes. Many people can afford the monthly income but are "cash poor" (they make good money but don't have a lot of savings). Therefore, they don't have the money to renovate, upgrade, or change features inside a home after they have purchased it. This can be another reason why buyers are concerned about the big ticket items that cost a lot to replace in a home, such as the roof, windows, and HVAC.

Hope this provides some insight into the current market and the way buyers and sellers think! Next time you ask me to offer $30k less on a home that just got on the market – I will tell you to read my article 😊

Source: Jin Chen's opinions as a REALTOR as of 2/5/18.
Jin Chen, Realtor
Pearson Smith Realty
(703) 625-4779, jinchen@gmail.com
www.communitygroupsells.com


Call me today, your local area expert, for a free Home Evaluation if you want to sell. If you want to buy, I can set you up on an auto-email to receive listings that meet your criteria.

My area expertise and client focused approach, centered on communication and results, has ensured that the home selling and buying processes are efficient and enjoyable. I would love the opportunity to assist you in your next sale or purchase!


571-386-1075 (office)